Longhill St, Springfield MA
Shriners Last Dance
Saturday, Feb. 24. Beginning with a social hour at 6 p.m., attendees will enjoy a dinner of pasta and meatballs, salad, and rolls at 7 p.m. The evening will culminate with dancing to tunes presented by D.J. Rene Vadnais until midnight with chances to win 50/50 raffle prizes throughout the evening. The cost to attend the Last Dance is $15 per person.
The Melha Shriners are preparing to move from thier current location, the Melha Shrine Center at 133 Longhill St. in Springfield. The Melha Shriners have been in their current location since 1959.
While the Shriners will be moving to a new facility within the next several months, its leadership team has continued to stress that the only change being made is the location of their facility, not their commitment to all that they represent.
Those interested in purchasing tickets may do so by contacting the Shrine office at (413) 736-3647 or visiting melhashriners.com. Tickets will be sold at the door based on availability. For further information, contact Al Zippin at (413) 219-8655.
www.shrinershospitalsforchildren.org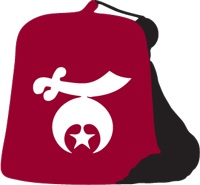 Shriners Hospitals for Children®- Springfield
516 Carew Street
Springfield, Massachusetts
About Shriners Hospitals for Children
Shriners Hospitals for Children is changing lives every day through innovative pediatric specialty care, world-class research and outstanding medical education. Our 22 facilities, located in the United States, Canada and Mexico, provide advanced care for children with orthopedic conditions, burns, spinal cord injuries, and cleft lip and palate. Shriners Hospitals for Children is a 501(c)(3) nonprofit organization and relies on the generosity of donors. All donations are tax deductible to the fullest extent permitted by law. For information about Springfield Shriners Hospital for Children call (413) 787-2000 or visit: www.shrinershospitalsforchildren.org.